Refreshing Summer Cocktails: Beat the Heat with These Cool Recipes
Discover a collection of refreshing summer cocktail recipes to beat the heat. From tropical punches to citrus spritzers, these cool creations will elevate your summer gatherings. Cheers to a season of delightful sips!
RECIPES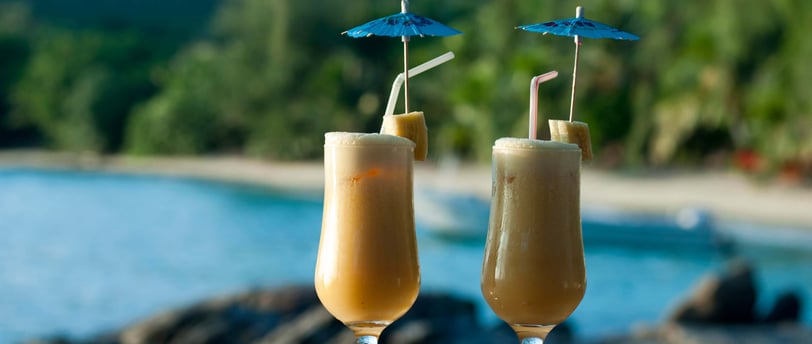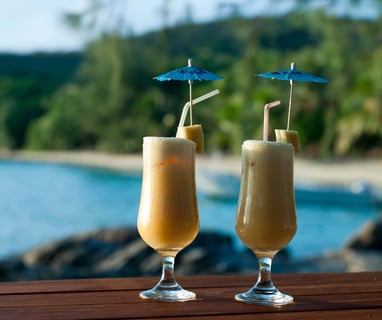 Introduction: As the temperature rises and the sun shines brighter, there's nothing quite like sipping on a refreshing cocktail to cool down and elevate your summer experience. Whether you're lounging by the pool, hosting a backyard BBQ, or simply relaxing on your porch, these delightful cocktail recipes are sure to quench your thirst and add a burst of flavor to any summer gathering. So, grab your cocktail shaker and get ready to indulge in these cool creations that will surely make your taste buds dance with joy.
Tropical Paradise Punch: Get a taste of the tropics with this delightful cocktail recipe that combines the flavors of pineapple, coconut, and citrus. In a large pitcher, mix together fresh pineapple juice, coconut rum, orange juice, and a splash of grenadine for a vibrant touch. Serve over ice with a garnish of pineapple wedges and maraschino cherries for an extra tropical vibe.

Citrus Breeze Spritzer: For a light and refreshing option, try this citrus-infused spritzer that combines the tangy flavors of lemon and lime with a hint of mint. In a glass filled with ice, muddle fresh mint leaves with a squeeze of lemon and lime juice. Add a shot of vodka and top it off with sparkling water. Garnish with a sprig of mint and a citrus slice for an Instagram-worthy presentation.

Watermelon Mojito: What better way to enjoy summer than with the quintessential summer fruit—watermelon? This cocktail recipe puts a twist on the classic mojito by adding fresh watermelon puree to the mix. In a cocktail shaker, muddle mint leaves with lime juice and simple syrup. Add watermelon puree and white rum, then shake vigorously with ice. Strain into a glass filled with crushed ice and garnish with a sprig of mint and a watermelon wedge.

Cucumber Basil Gin Fizz: Cool off with the crisp and refreshing flavors of cucumber and basil in this invigorating gin fizz. In a mixing glass, muddle cucumber slices and basil leaves with a squeeze of lime juice. Add gin, simple syrup, and ice, then stir until well chilled. Strain into a tall glass filled with ice and top it off with soda water. Garnish with a cucumber slice and a sprig of basil for a visually appealing cocktail.

Peachy Pineapple Sangria: For a crowd-pleasing option, try this fruity and vibrant sangria that combines the sweetness of peaches with the tropical tang of pineapple. In a large pitcher, mix together white wine, peach schnapps, pineapple juice, and sliced peaches. Let it chill in the refrigerator for a few hours to allow the flavors to meld together. Serve in wine glasses with a few slices of peach and pineapple for a colorful presentation.
Conclusion: With these cocktail recipes in your bag of tricks, you're well-equipped to beat the summer heat and impress your friends and family with refreshing and delicious drinks. Whether you prefer the tropical vibes of a Piña Colada or the invigorating zest of a cucumber basil gin fizz, there's something for everyone to enjoy. So, raise your glass, take a sip, and let these cool cocktails transport you to a state of pure summer bliss. Cheers to a season filled with unforgettable moments and delightful sips!